The Game-Changer for Small Cafes: Foodship POS System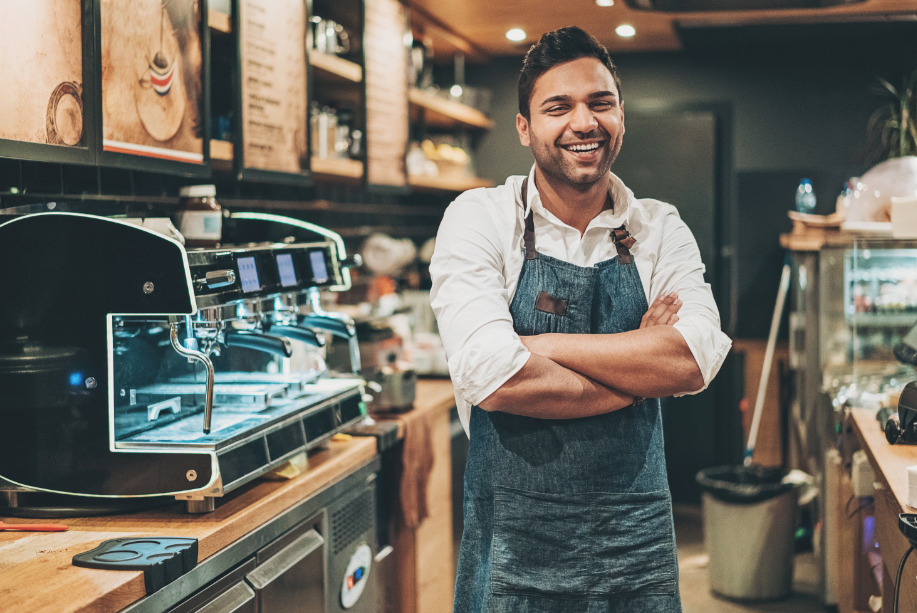 In the bustling world of cafes and coffee shops, efficient management of orders, inventory, and customer relationships is crucial for success. For small cafes and coffee shops, handling these aspects seamlessly can be challenging without the right tools and technology. That's where Foodship POS (Point of Sale) comes into play, offering an extensive solution to manage operations and witnessing a twofold increase in sales volume with Foodship's best solution.
Compact and Handy Solution for Small Cafes
Space is a valuable asset for small cafes, and a bulky POS system can eat up precious real estate. Foodship POS offers a compact and handheld solution in the form of an iPad or tablet device, perfect for small spaces, ensuring that the cafe's ambiance remains inviting and uncluttered. The concept of a handy POS device and a user-friendly software interface makes it easy for cafe staff to manage orders efficiently and deliver the best customer service.
QR Code Ordering System for Peak Hours
Cafes experience busy peak hours, especially in the mornings and evenings. During these times, speed and efficiency in order-taking are crucial. With Foodship's QR code ordering system, customers can place their orders directly from their mobile phones, reducing wait times and ensuring an easy ordering experience. This innovative feature enables cafes to handle a high volume of orders with fewer staff members, allowing cafes to concentrate their time and energy on productive work such as serving and processing orders, rather than taking new orders.
Integration with Online Food Ordering System
To meet the demands of modern customers, cafes often expand their services to offer online ordering. Foodship's restaurant billing software can easily integrate with the cafe's online ordering system and operate at its best, allowing cafe owners to manage both in-store and online orders from a single platform. This integration ensures smooth operations and enhances the overall customer experience.
Offline Functionality for Mobile Cafes
Mobile cafes, often found in food trucks or pop-up events, may face internet connectivity challenges. Foodship POS software comes to the rescue with its Android and iOS-based offline apps, enabling cafes to operate even without an internet connection. This app continues to accept orders, and update inventory, ensuring uninterrupted service to customers regardless of connectivity.
Inventory Management and Alerts
Small cafes often operate with limited inventory to reduce waste, control costs, and save on storage space. The Foodship POS system assists in maintaining optimal inventory levels by providing alerts when stock levels go below the reorder point. This feature prevents shortages and allows cafe managers to plan their inventory effectively, leading to cost savings and hassle-free inventory management.
Real-time menu updates are a cutting-edge feature offered by Foodship's POS system for cafes and coffee shops. With this innovative capability, menu items can be instantly updated and modified in real-time, reflecting changes across all platforms and devices. This means that any changes made to the menu, such as adding new dishes, changing prices, or marking food items as unavailable, ensure only correct information is displayed to the customer and non-available items are not displayed for order.
Another beneficial feature is the ability for cafes to set limits on the number of orders accepted for specific items. For instance, if a cafe has only 5 muffins in the outlet, the staff can mark the inventory with muffins with a stock count of 5. Once these five muffins are consumed, the item will automatically be marked as unavailable for further orders. This ensures that customers and staff members are aware of the limited availability.
Eco-Friendly Email Receipts
Embracing go green initiatives, cafes can opt for paperless operations with the Foodship POS application by sending email receipts instead of printing them. This eco-friendly approach not only reduces paper waste but also saves on space, electricity, and printer costs.
Multi-Device Accessibility
During peak hours, cafes may require multiple staff members to take orders. Foodship POS can be accessed from multiple devices simultaneously, allowing cafe staff to handle order-taking efficiently. Later, when the rush lessens, you can keep operating with a single screen.
Waiter / Captain App Integration
For cafes with customers waiting outside in queues, Foodship is introducing a dedicated mobile-based waiter or captain app. This app will enable cafe staff to take orders on the go using mobile phones and reduce the waiting period, ensuring a delightful experience for customers and fostering customer loyalty.